Season's greetings from
someecards
(with a slight modification):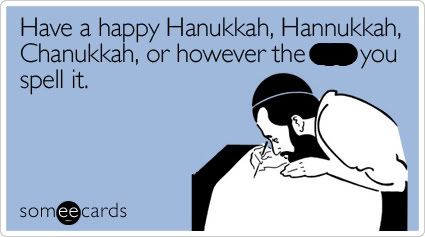 (if that's crashing anyone's f-list, let me know and I'll stick it behind a cut.)
I've had a nice weekend home, overall, even though things mostly did not go as planned. Despite missing the two appointments on Friday and having no car in a place where you really want to have a car, thanks to my mom and very generous sister's chauffeuring efforts, I got to see my friend J. and

moonlash_cc
yesterday and today, respectively, and along with them, the pilot of
True Blood
, scenes from
The L Word
, an episode of
Leverage
, and highlights from the series finale of
Boston Legal
, which I hadn't watched in a couple of years. WHY DID NO ONE TELL ME ABOUT WHAT HAPPENED AT THE END OF BOSTON LEGAL.
Friday night my mom and her bf picked me up and we went to see my sister's musician's show nearby. It was short, but he played some of
my favorite songs
of his. Also, afterwards, I heard a song called "Full Moon" by The Black Ghosts, which I've been
listening to
on repeat ever since. I'm ashamed to say it's from the
Twilight
soundtrack.
( Details about that night, and the bf's family emergency. )
Still, it was nice being at her place all day Saturday, cooking and catching up and opening a stack of unexpected presents when my sister joined us. It's been a long time since Chanukah included a stack of presents; lately when I've had something to ask for it's been biggish, like a winter coat or help on airfare. What fun -- there were Poe and Bronte compendia and a
hedgehog veggie brush
and chocolate and polka dot socks and a pair of gray waffle-fabric pajama pants and
the adorablest wall decorations
in addition to the only thing I'd asked for, a hand-held immersion blender purée thing for soups. I'm in the midst of figuring out how to get it all back up to Boston when I only brought a backpack. (Gosh, my problems are so significant.)
Heading back tomorrow and will get to see my college friend R. who's in town from across the pond before

synn
gets in on Wednesday for a glorious whole week together.